Quickly take a picture
if you can take an iPhone photo you can take a slit lamp photo!
Once you place  your iPhone or iPad into our case you can instantly slide your device onto your eyepiece!  
In an clinic the easier something is to do the more likely it is done. 
Most of our doctors have previously purchased other brands but now use the EyePhotoDoc™️!  
Value of photography
 Photography is an important tool in tear film deficiency and ocular surface disorders. It allows analysis of the problem and precisely follows the effectiveness of your treatment. The fluorescein photos have been a great help for patient understanding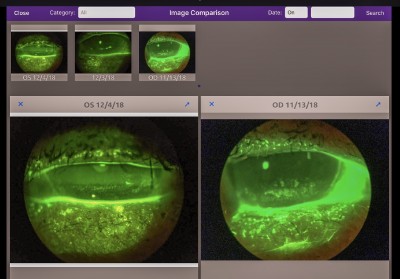 EHR photo of dry eye
Best approach to follow dry eye treatment
The photos are integrated into your Electronic Health Records.


A detailed photo is more useful than words.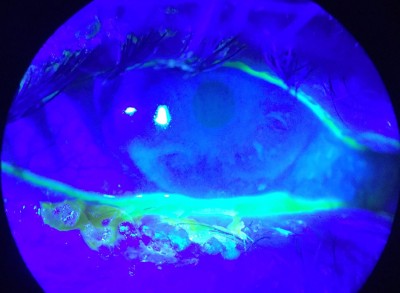 Electronically enhanced fluorescein corneal stain
"Dry Eye" documentation
Advantages of still photography for abnormal tear film and corneal stain
Shows both the aqueous and oil layer

Digital enhancement of fluorescein staining of the cornea Click here for details

Shows lid margin and miebomian gland abnormalities