EHR instant Fundus ExamCam™ by EyePhotoDoc™️
Iphone retinal camera designed by eye doctor
 The iPhone based ExamCam™️ never misses any clinical findings unlike the commonly used handheld Fundus lens. Forget chasing the eye around with a bright light. In an instant, finds and records everything to your EHR. 
The current telephoto lenses on the IPhone X and Max gives photos  rivaling  systems costing 5 to 10 times as much. 

 Listed below are the advanced features:*
1. Very easy to use

2. Can remain on your slit lamp or it is portable to every room

3. Our exclusive system shows elevation and folds not seen with other exam methods

4. Sends photos directly  to your EHR computer

5. Low light level conveniently examines even the most light-sensitive patient

6. Photos can be enhanced to accentuate  details such as Drusen or macular folds




*All this at an affordable price!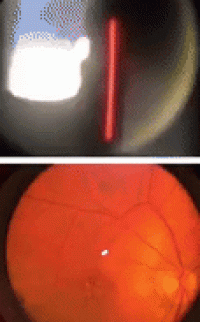 The slit can miss things!
While the old 5 degree slit view visualizes detail, the bright light washes out contrast and misses important findings such as early retinal pigment epithelial changes, drusen, and retinal folds.
Note the entire posterior pole
The camera records 40+ degrees of the posterior pole for diagnostic examination and precise size and location of findings.
Photo enhancement as used in outer space exploration can now be used to examine the inner eye and its detail. These apps are on the Apple products.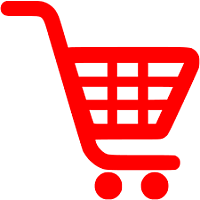 Secure site to purchase
Better exam of the retina
The Apple iPhone takes an all-inclusive photo, never misses a detail, and automatically sends them in the iCloud to your EHR.

Photos of pathology are billable and help reduce your EHR costs. Photos are more helpful than word descriptions and drawings.


Previously, we used a handheld slit lamp lens for examining the fundus and then '"recorded" the findings. That system has many drawbacks. Not all patients can tolerate the light and details get lost because of the narrow slit. Drawings lack detail as compared to photos.
Better to move camera than patient
Tech using ExamCam™
Staff quickly learns and enjoys taking photos
Improves work flow and practice revenues
Taking a photo contemporaneously with the exam improves care. The staff can take photos when the patient is in the exam room after dilation since the camera is easily moved. They are ready before the medical exam. 

 Techs find it easier to use than the Goldman tonometer or the OCT machine. They feel engaged in patient care and if pathology is present, it is billable.   


Photos remember everything
Your exam begins with a photo allowing you to center in on pathology. Since there is no more "chasing  non-fixing  watery eye" the process speeds up the exam! 
As an eye doctor why it helps us:
We now examine and record retinal findings into our EHR. For decades, we have been examining the fundus as viewed through our slit lamps using handheld lenses. It was very easy to miss important findings.   
Using today's technology we no longer have sketches and non-precise written documentation into our EHRs


EHR Fundus ExamCam™ advantages for patient care
40 degree fundus photos
Conveniently take fundus photos on any of your slit lamp
Fundus photos directly into your EHR
Fundus images are HiRes or Video
HiRes fundus videos to view the retinal quadrants
Special low light Fundus examinations possible
Digital enhancements of fundus photos through cloudy media to accentuate pathology
Resources
For more information on the app, visit their website here.


*For doctors and staff, we now include an artificial eye to practice on.