Additional slit lamps eyepiece collars $185 - $250. Please email info@eyephotodoc.com for quote.
Your EyePhotoDoc™️ can be used throughout your office. 
Take your camera with you and never have to move a patient. Collars give a precision size adapter to the ocular.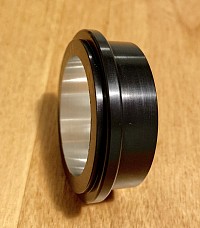 Eyepiece collars
Use in every room or office
Collars 
We make over 75 different collars all machined to hundredths of a mm. 
Tech note:The aircraft grade aluminum provides the proper focal distance,  centration and perpendicularity. 
Examples