Illustrate your EHR with photos!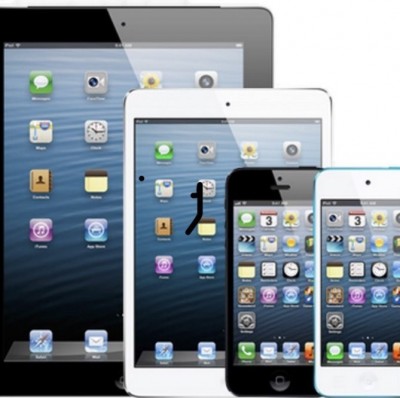 We fit most Apple iPhones and iPads
Instant chart photos from any room
If you already own one of these devices simply place it into our Eyephotodoc™️ professional grade cases and enjoy the world of Apple connectivity. The hipaa compliant Icloud and airdrop make you connected to your patient, and to all your office computers. 
EyePhotoDoc™️ for iPhone or iPad from $685 up with illuminator
Complete photographic package
It includes the Eyephotodoc attachment and background illuminator as well. With your Apple device  you have everything needed to take an outstanding photo.  
Photos eliminate the fog of wordy confusing electronic health records 
It gives you a highly detail photographic record. It takes photography from imaging the unusual to everyday usefulness. It empowers you to recall the exact detail of any abnormal finding.  
One device can go to every room.  Free automatically  upload photos to your windows based computer.  Photos Are taken in under a minute! 
Read here https://support.apple.com/en-us/HT204283. They can go onto any of your slit lamp with the correct collar adapters.  You need only one EyePhotoDoc for all your lanes!
In you busy clinic time is of the essence.  "The more time consuming something is the less likely it will get done."  You will find relying on clinical  picture  are more useful than our 'bloated' EHR check the box descriptions  
 
The Eyephotodoc™️ devices will help you with diagnosis.   When  you take care of 'dry eyes' (click or tap blue for link)  our new augmentation filter is helpful for diagnosis and evidence based monitoring of the effects of treatment.


Please read about our new cutting-edge slit lamp retinal camera (click or tap blue for link).  It is not a routine old fashion Fundus camera!  Here is why:
1. It remains on your slit lamp making it quick and easy.
2. It's examines all patients with low light levels for patient comfort.
3. The field is much broader than a slit to insure never missing a finding.
4. When pathology is present simply take a picture for permanent EHR documentation.
All the important things like macular degeneration and diabetes can be photographed for future comparisons.
The camera has the ability to read oxygenation in arteries and veins!!!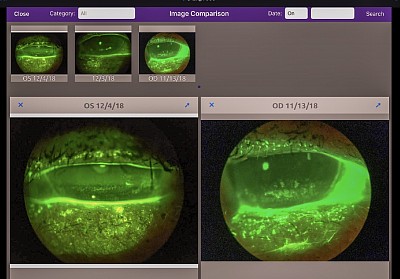 Ocular surface disorders in EMA
Use Apple iCloud to send photos to EHR
Any abnormality is  permanently documented in your medical record
EyePhotodoc photos improves your patient care
 The Eyephotodoc™️ is a time saver since it can go to any examine lane so you never have to move a patient.   Our exclusive eyepiece Doc-it™️ ring  fits most slit lamp brands and models. If your office has a mix of Haag-Streit, Topcon or Marco the same EyePhotodoc™️ can fit them all.  
                   Practice benefits:  
Photos describe pathology better than words 
Use photos to monitor changes 
Insurance reimburses $20-$80 
iCloud automatically sends photos to EHR  
Provides legal documentation
Show the patient their photo!
 With photos and videos like these, why pay more when the other cameras can slow you down?
Photos are a game changer in evaluating whether a treatment is working. Examples include dry eyes, blepharitis, macular degeneration etc. see below: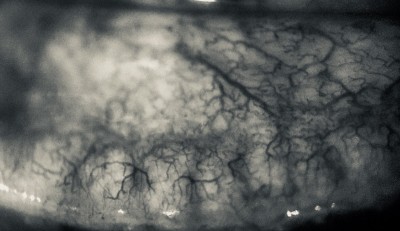 Meibomian gland dysfunction
Meibomian gland dysfunction
Diagnose and treat meibomian gland dysfunction
Unbelievable high quality photos
Photos you can show patients and send to your EHR
One device fits on different brands of slit lamps in your office
EyePhotoDoc Slit Lamp Adapter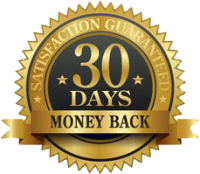 30-DAY MONEY BACK GUARANTEE
We want you to be completely satisfied with your purchase. All products carry a 30-day money back guarantee starting from the date of receiving your order.
Read more
ONLINE BUYING ADVANTAGE
Why buy a product with a hefty mark-up due to expensive marketing costs?
Read more