Doc-it™ Rings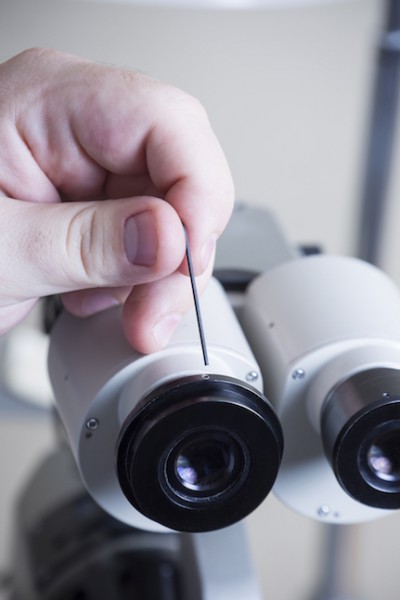 Doc-it rings allow use on different scopes with same Eyephotodoc case
If you have several slit lamps no matter what brands (Haag-Streit, Topcon, Zeiss, Marco, etc.), we adapt the left eyepiece with a Doc-it™ Ring. Installed with a non-abrasive set screw and included Allen wrench, the ring remains on the eyepiece.
When a photo is needed instantly slide the EyePhotoDoc™️it on and off. No bulky camera gear to get in your way.
EyePhotoDoc for iPhone mounted to Doc-it™ Ring
Any scope fits you case
These adapters provide the most precise camera alignment. Once installed, any future Apple device with our case will fit. Now you can use the same Apple device on any slit lamp generation or brand. This allows you to take pictures in any room, increasing workflow. No longer will you be locked into an expensive outdated company's camera while saving tens of thousands of dollars.
Doc-it rings
Additional rings are sold separately for $150
Custom rings are sold at $185
Convenience package Doc-it™ Ring with Essential Illuminator $425
Doc-it Rings typically sold as part of an EyePhotoDoc order. To place an order separately, please call us at (714) 873-7129.


How to fit an Eyephotodoc onto Haag-Streit slit lamp
Haag-Streit BM-to-Multi Doc-it™ Ring Mounting
How to fit a camera onto Marco or Zeiss slit lamp
Marco and Zeiss Doc-it™ Ring Mounting