Portable digital  slit Lamp by EyePhotoDoc™️
Portable video slit lamps for smartphones $1995
The slit lamp will fit most smart phones. Perfect for all doctors on staff to use with their own smart phone.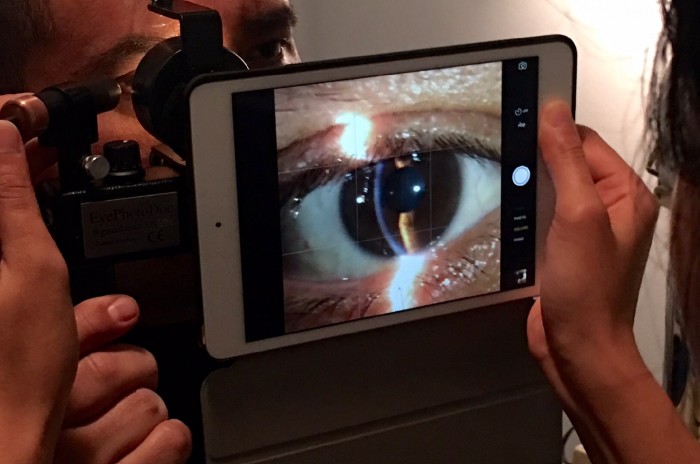 Slit lamp anywhere  No more awful views with the standard hand held slit lamp
We frequently  needed a high quality portable slit lamp. Our team was inspired by the age old frustration of a less than adequate hospital exam.   The old style handheld slit lamps are hard to use because they are not steady.
Our video slit  lamp resolves these issues. Apple developed an advanced technology which steadies the image! 
 Now take a
quality
picture anywhere: in a bed, wheel chair or gurney.
Never move a patient from a wheelchair
Best devices
Telecommunications
To your office, consultants or to your EHR.  Most smartphones have 4K video.  Use Apple Airplay to wirelessly send to a smart TV.