Video iSlit Lamp by EyePhotoDoc™️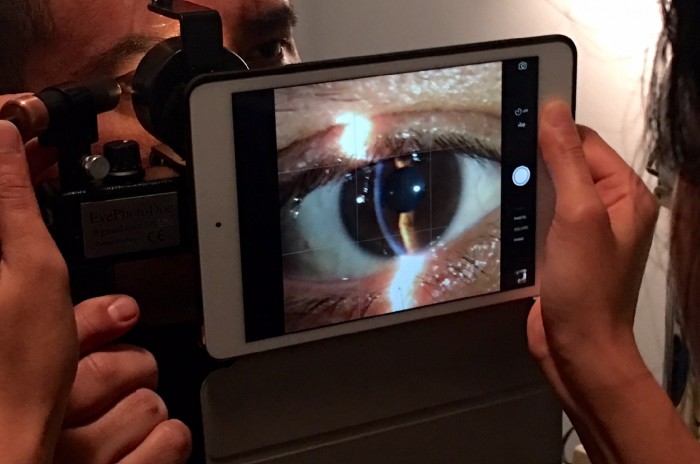 Versatility for your practice over shakes portable slit lamps
This device was inspired in our clinic because everyday we found ourselves 'smashing' a short fat patient into the slit lamp.  Now take a picture anywhere: in a bed, wheel chair or gurney. It replaces a portable slit lamp with both a slit lamp and camera.  The photos can go directly into your EHR thru the internet.  
Never move a patient from a wheelchair

Use in hospitals
Mission work
Nursing care facilities
Secure purchasing thru PayPal
Best devices
The latest iPhones (7 Plus, 8 Plus and X) have a telephoto lens that acts to give optical magnification. Combined with our optics and Apple's video stabilization, it allows 4K video that is as stunning as the demonstrations seen at Costco or Best Buy!  Rarely does a product exceed the expectations of its designer as this has.